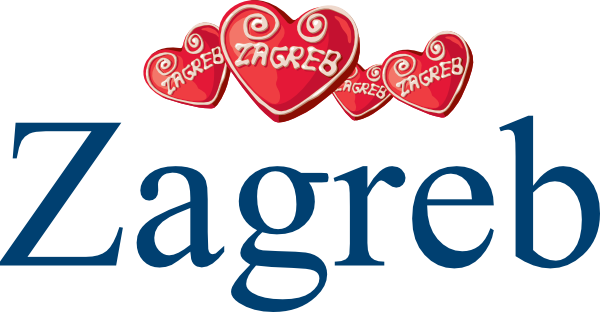 ABOUT ZAGREB 

City with a Million Hearts - The city of Zagreb, capital of Croatia, on the historic and political threshold between East and West, illustrates both the continental and Mediterranean spirit of the nation it spearheads. Zagreb is the cultural, scientific, economic, political and administrative centre of the Republic of Croatia, and is home to the Croatian Parliament, Government and President. Its favourable location between the Pannonian plain, the edge of the Alps and the Dinaric range has allowed it to become a crossing point for mass international communication. 
 
Property of The Zagreb Tourist Board, author: Sebastijan Carek

Zagreb is a safe city whose doors are always open; a city with a tumultuous history teeming with interesting personalities;a city that warmly invites all those who wish to get to know it, and a city that will surely fulfill your expectations. In this city, you can easily meet remarkable people, make new friends and enjoy special moments. The façades of Zagreb's buildings reflect the ebb and flow of history, while its streets and squares bear witness to the coming together of the many cultures that have shaped the identity of this laid-back capital. The best thing to do is when you first arrive is to take in Zagreb's wonderful atmosphere, which, as many claim, is only surpassed by the legendary beauty of the local womenfolk. (taken from https://www.infozagreb.hr/about-zagreb/basic-facts)



Property of The Zagreb Tourist Board, author: Sanjin Kaštelan

WHERE ARE WE?

RRiF College is situated in Martićeva Street 29, a vibrant and dynamic street only 5 minutes from the main city square bana Josipa Jelačića.

https://goo.gl/maps/PT8HgAUU3UfNJ7fF6




CROATIAN LANGUAGE AND CULTURE COURSE
Croatian language and culture course is organized for all interested students by RRiF College of Financial Management during the mobility period.



PUBLIC TRANSPORTATION

Public transportation includes - trams, buses and city railway. They operate all day and night. Tickets can be bought on board or at newsstands.
Monthly or annual tickets can also be bought in ZET (Zagreb Electric Tram) offices at a reduced price for students. For a monthly/annual ticket you will need to: fill in a ZET-form - prepare one picture 3x3,5 cm, stamp it at the faculty/academy you enroll and sumbitt the form at one of the selling spots of ZET. 
This monthly ticket enables you to use all buses and trams in the area of the city of Zagreb. More info: www.zet.hr

STUDENT RESTAURANTS

There are 12 student restaurants, so-called "mensas", dispersed all over the city at faculties and student residence halls. Every student must have and show at the restaurant a student identity card in order to get meals at a reduced price. 
COST OF LIVING

Student living expenses vary according to individual needs and the ability to budget and manage finances.  The approximate and a very general living cost is 550 € (includes food, rented room and utilities, transportation..). Students can spend more or less regarding their personal preferences.



Property of The Zagreb Tourist Board, author: Marija Gašparović
FREE TIME AND CROATIAN CULTURE
Zagreb is a cultural capital of Croatiay. For more information visit ZAGREB in your pocket guide or Zagreb Tourist Office.
For more information about studying and living in Croatia please visit: STUDY IN CROATIA



Property of The Zagreb Tourist Board, author: Marija Gašparović



Information for incoming students and staff with physical, mental or health-related conditionshttp://www.rvs.hr/en/medunarodna-suradnja-2/odlazna-mobilnost-studenti/.